Apple is making serious changes in iOS 14. iOS 14 public beta 2, which comes with many new features, will be available after July 2.
iOS 14 Beta 4 Release Date: August 4
iOS 14 Public Beta 2 Supported Devices
iPhone:
iPhone 11/11 Pro/11 Pro Max
XS and XS Max
XR
X
8 and 8 Plus
7 and 7 Plus
6s and 6s Plus
SE
iPad:
iPad 5 and 6 generations
Pro 12.9/11/10.5/9.7
mini 4 and 5 generations
Air 2 and 3 generations
How to install the public beta version of iOS 14 and iPadOS: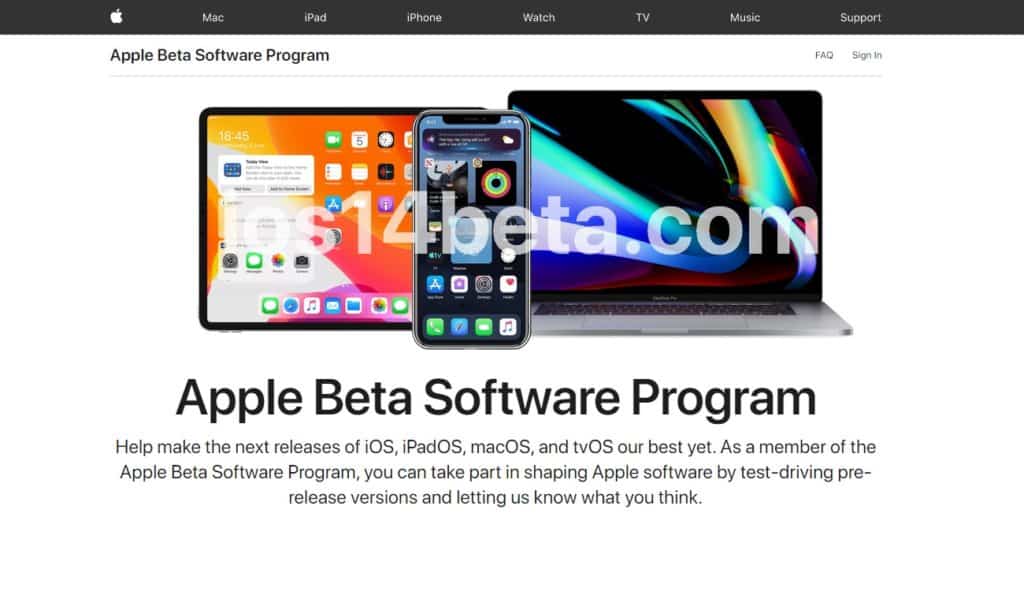 Warnings
Before installing the update, be sure to backup the system so that, if necessary, you can roll back to iOS 13.4 and restore all data. You can do this through iTunes or Settings → Apple ID → iCloud on iPhone and iPad.
Please note that you perform all actions with your device at your own risk. In case of problems caused by using the beta version of iOS 14 or iPadOS, all responsibility lies with you – and even Apple will not be guilty of this.
install
It is important to know that public status does not make iOS 14 public beta 2 stable. This is still the same beta, and very early. It contains numerous errors, there are problems with battery life and the proper performance of many applications.
❗ We do not recommend installing the beta version of iOS 14 on the iPhone, which you plan to use actively every day.
Step 1. On your iPhone, launch the Safari browser and go to the Apple Testing Program page (https://beta.apple.com/sp/en/betaprogram/).
It is joining this program that will allow you to receive publicbeta versions of iOS 14. Joining and participating in the program is, of course, free.
Step 2. Log in to the Apple Testing program page using your Apple ID account.
Step 3. Go to the "Register your devices" tab.
Step 4. On the page that opens, download the profile to install the public betaversion of iOS14. Confirm its download.
Step 5. After going to the menu "Settings" → "General" → "Profile" and confirm the installation of the profile of iOS14 & iPadOS14 Beta Software Profile. At the end of the series of confirmations, iOS will request a reboot of the iPhone, which you must agree to.
Step 6. After restarting the iPhone, go to Settings → General → Software Update and start downloading the public beta version of iOS14.
Done! After downloading, a beta version of iOS14 will be installed on your iPhone!