iOS 14 Public Beta 3 Download. First of all, let's say that you need to use one of the devices that support iOS 14 update. If your device is among the models that will not receive updates, you cannot use the beta version. For this you need to have iPhone 6s and above or iPhone SE. Let's go to the installation guide if you wish.
iOS 14 Public Beta 3 Supported Devices
iPhone:
iPhone 11/11 Pro/11 Pro Max
XS and XS Max
XR
X
8 and 8 Plus
7 and 7 Plus
6s and 6s Plus
SE
iPad 5 and 6 generations
Pro 12.9/11/10.5/9.7
mini 4 and 5 generations
Air 2 and 3 generations
How to install the ios 14 public beta 3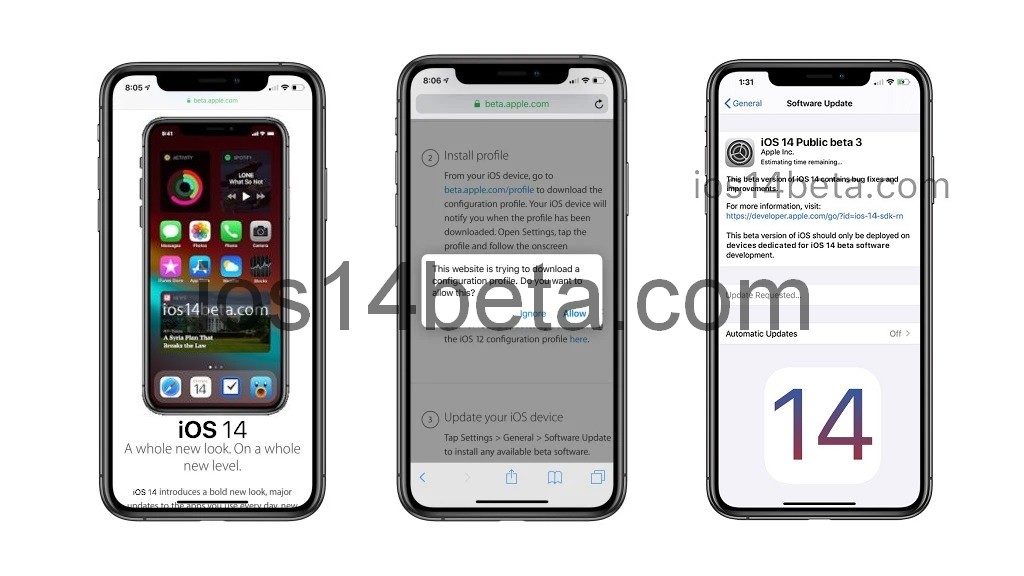 First of all, make sure to back up to prevent data loss.
The healthiest backup is done via iTunes.
To download iOS 14 Public Beta, you must first enter Apple's public beta page. Here we log in to the general beta page.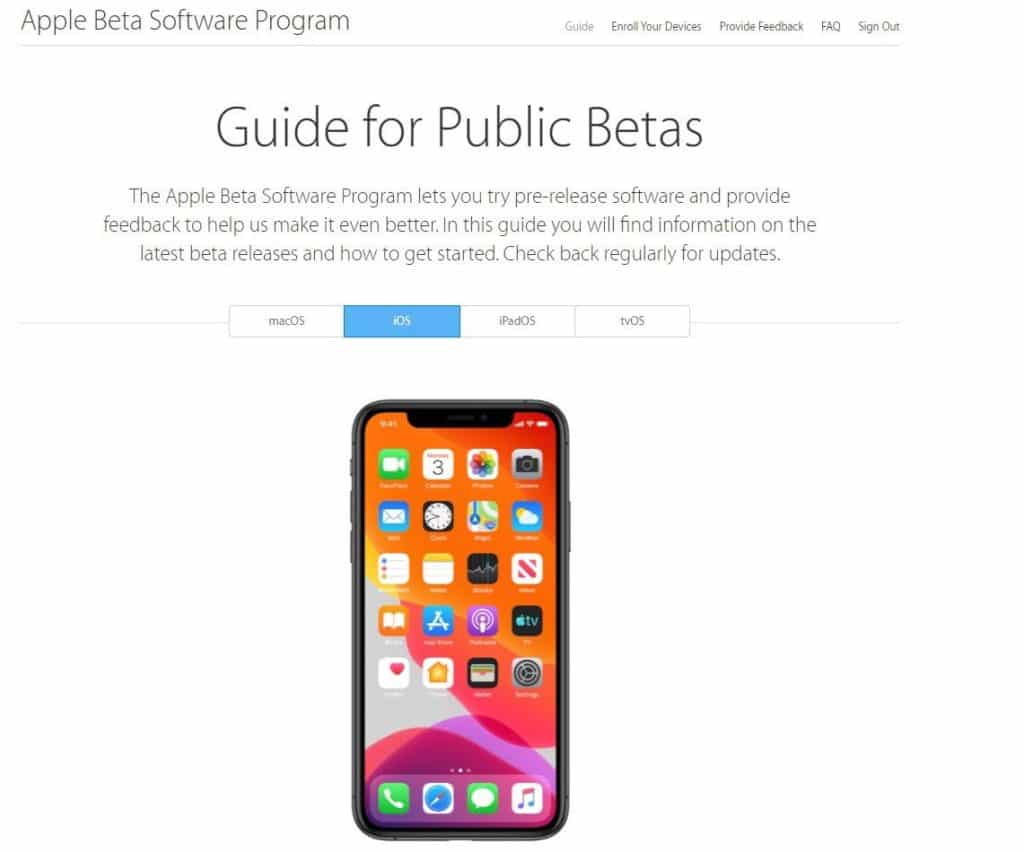 You need to click on the "Sign in" button on the beta page and log in with your Apple account.
You have to do all these operations on your smartphone. In this way, it will be possible to easily install the new beta.

After logging into the beta page, we click the "Enroll Your Devices" button at the top and you will be directed to a special profile download page for your iPhone smartphones.
You come to the "Install profile" tab on the page to install the iOS 14 Public Beta profile.
For iOS 14Public Beta download process, we select "Download profile" option.
After clicking on the download tab, you select the allow option. We came to an end in the iOS 14 PublicBeta installation steps.
You will see that the profile has been downloaded after the processes.
Now we go to the iPhone Settings menu.
You will see a menu at the top of the settings menu, showing that the profile has been downloaded.
Click on this menu and say Install iOS 14 PublicBeta.
Accept the alert stating that your phone will reboot.
Your phone will now reboot.
After reboot, the iOS 14 beta profile will be installed.
After the phone is turned on, we enter the setup menu again and click on the "Software update" section.
You will now see the iOS 14 update. The update will be installed normally.