iOS 14 Beta 2 download is here, but so far it has been difficult to install it as a non-developer on the iPhone or iPad. It works now, we show you how.
Only in the fall Apple will officially release iOS 14 for all its mobile devices. In July there will be public beta. But even now you can get a taste of the new operating system version. Install iOS 14 Beta 2 on your iPhone or iPad – keeping in mind that it may still be prone to error. But that's exactly what makes the charm of pre-release versions.
iOS 14 Beta 2 Release Date: July 7
iOS 14 Beta Supported Devices
iPhone SE 2020
iPhone 11 Pro/ 11 Pro Max/ 11;
XS/XS Max;
XR/X;
8/8 Plus;
7/7 Plus;
6s/6s Plus;
SE;
iPod touch 7.
iOS 14 on iPhone or iPad: There are 2 ways
If you are worried about your data, which might be caused by the error proneness, we recommend that you make a backup of your iCloud before installing the new iOS 14 Beta 2 on your iPhone or iPad. So you are protected in case of software problems.
Install iOS 14 Beta via developer account
An iOS developer account costs 99 euros annually. If you already pay and have the latest version of iTunes on your device, then look forward to it. The installation is pretty easy.
Visit the download section of Apple's developer page.
Select the appropriate iOS firmware for your model.
Download the IPSW file and install it via iTunes. For this you open iTunes, select your device and click on "Update" while holding the Shift key. Then select the file and confirm.
Finished! The installation of iOS 14 Beta 2 on your iPhone or iPad starts.
Use an iCloud backup to play your data, media and apps on the device.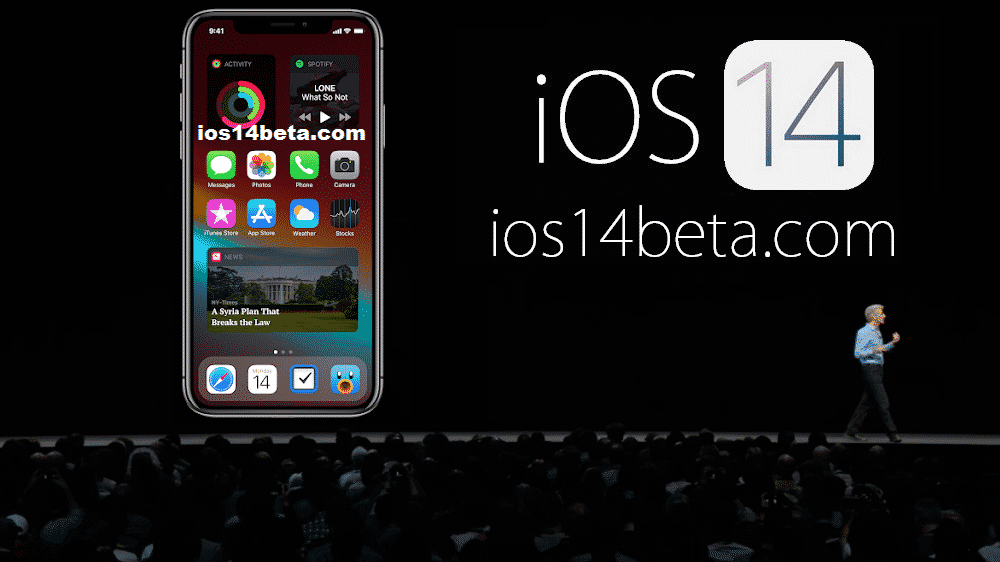 If you do not have a developer account, ask your friends about one, because other people can add you to theirs. Your Apple ID will remain unchanged. You will receive an invitation by e-mail and can log in to the developer area of Apple with your ID. Then proceed as follows:
Add your UDID to the Developer Account, which is your model's unique ID number (found on iTunes> Connect Device> Select Device> Click: UDID will be displayed).
Select "Certificates, IDs and Profiles" in the Developer Sidebar in iTunes and select your device.
Then click on the + -sign and paste the UDID there.
Then you proceed as above.
Install iOS 14 beta via configuration profile
If you are a beginner, you can play the iOS 14 Beta 2 directly on your iPhone or iPad. To do this, you must have added your device's UDID to your developer account (see above) and go to the download section of Apple's developer section. Then proceed as follows:
Go to the section called "Configuration Profile".
Click on "Download", then the corresponding profile for the new iOS will be downloaded.
On your iPhone or iPad, go to Settings> General> Software Update.
Now you just have to be connected to the Wi-Fi and get the developer beta version directly on your device for download.
Conclusion: Get the iOS 14 beta on your iPhone or iPad
As you can see, a few minor detours make it easy to load iOS14 Beta 2 onto your iPhone or iPad. If you do not own an Apple developer account, you can add yourself if acquaintances of yours have one. But be warned: Some iPhones have to do without iOS14. Want to know more, look at all the facts about iOS 14.